Admission criteria
Students who successfully passed MSc1 programs of a European university or engineering school
Non-European LMD students who can justify a successful training equivalent to the French MSc1 classes. Do not hesitate to contact us
The selection by the NanoX training council will be merit-based, it will recognize motivation, academic qualification and unusual extra-academic experience. The Training Concil will evaluate whether the initial training of the applicant meets the requirements of the project.
A/ « Etudes en France » procedure
Applications are opened between October 1st and December 15th (the date may vary according to country)
Campus France application is mandatory if you reside in one of the concerned countries
Administrative registration will take place exclusively on Toulouse3 University website at the end of the summer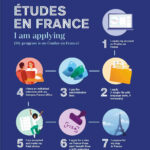 Countries concerned by Etudes en France procedure :
Algeria, Argentina, Azerbaijan, Bahrain, Benin, Bolivia, Brazil, Burkina Faso, Burundi, Cambodia, Cameroon, Canada, Chad, Chile, China, Colombia, Comoros, Congo, Democratic Republic of Congo, Djibouti, Dominican Republic, Ecuador, Egypt, Gabon, Georgia, Ghana, Guinea, Haiti, India, Indonesia, Iran, Israel, Ivory Coast, Japan, Jordan, Kenya, Kuwait, Laos, Lebanon, Madagascar, Malaysia, Mali, Mauritania, Mauritius, Mexico, Morocco, Nepal, Niger, Nigeria, Peru, Qatar, Russia, Saudi Arabia, Senegal, Singapore, South Africa, South Korea, Taiwan, Thailand, Togo, Tunisia, Turkey, Ukraine, United Arab Emirates, United Kingdom, United States, Vietnam.
The procedure is detailed on the campusfrance.org website.
You can also apply for ministry of higher education's scholarships, appart from NanoX grant.
Find our master on the Etudes en France website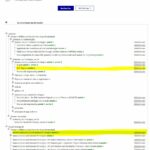 B/ NanoX application form
Every candidate must fill in the application form before March 1st.
Documents needed :
A Curriculum vitae (2 pages maximum)
A motivation letter addressing the list of your skills and knowledge in respect to the NanoX International Master of Nanoscale Science & Engineering degree, as well your research interests (2 pages maximum)
Bachelor/MSc1 (non european credits system) or licence/master 1 (european credits system) academic marks, grades and distinctions from your home university (in French or in English)
A letter of recommendation from a past internship supervisor or, failing that, from an academic faculty
For non-native English applicants: a proof of English proficiency for non-native english candidat (certificate of studies in English, CAE/FCE > 160, TOEIC > 750 or TOEFL iBT > 85 or IELTS > 6.5) is required
C / « Ecandidat » pathway
After acceptance, all French, European students or foreign student appart from « Etudes en France » pathway, have to apply onlilne via eCandidat platform from May to June.
Administrative registration takes place exclusively online in July and end of August.
If you have any question regarding the pathway you should take, your admissibility or your interest in the master, please do not hesitate to contact us.
Results
The first admission decision will be sent by the end of January.